ADERSIM & COVID-19 
---
ADERSIM Survey on COVID-19 Vaccine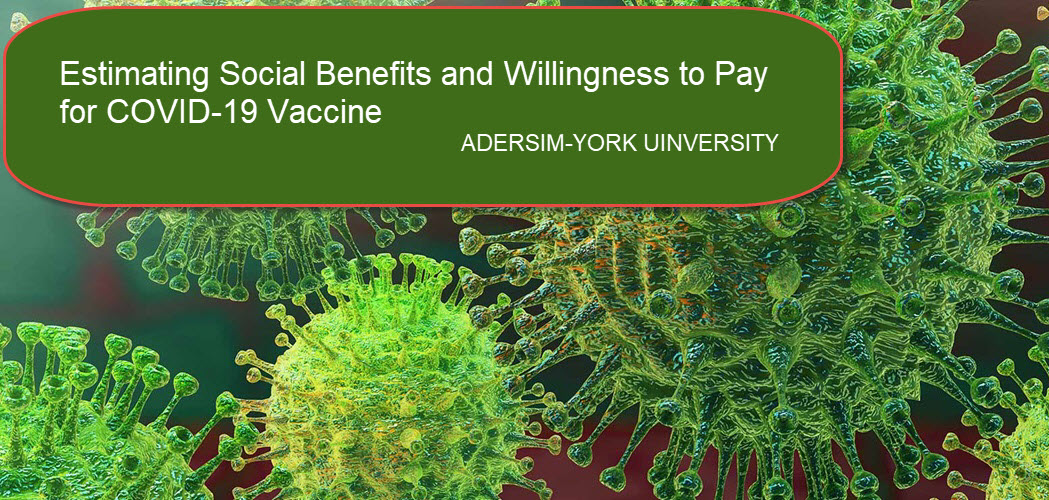 ---
ADERSIM COVID-19 Pandemic Dashboard for Canada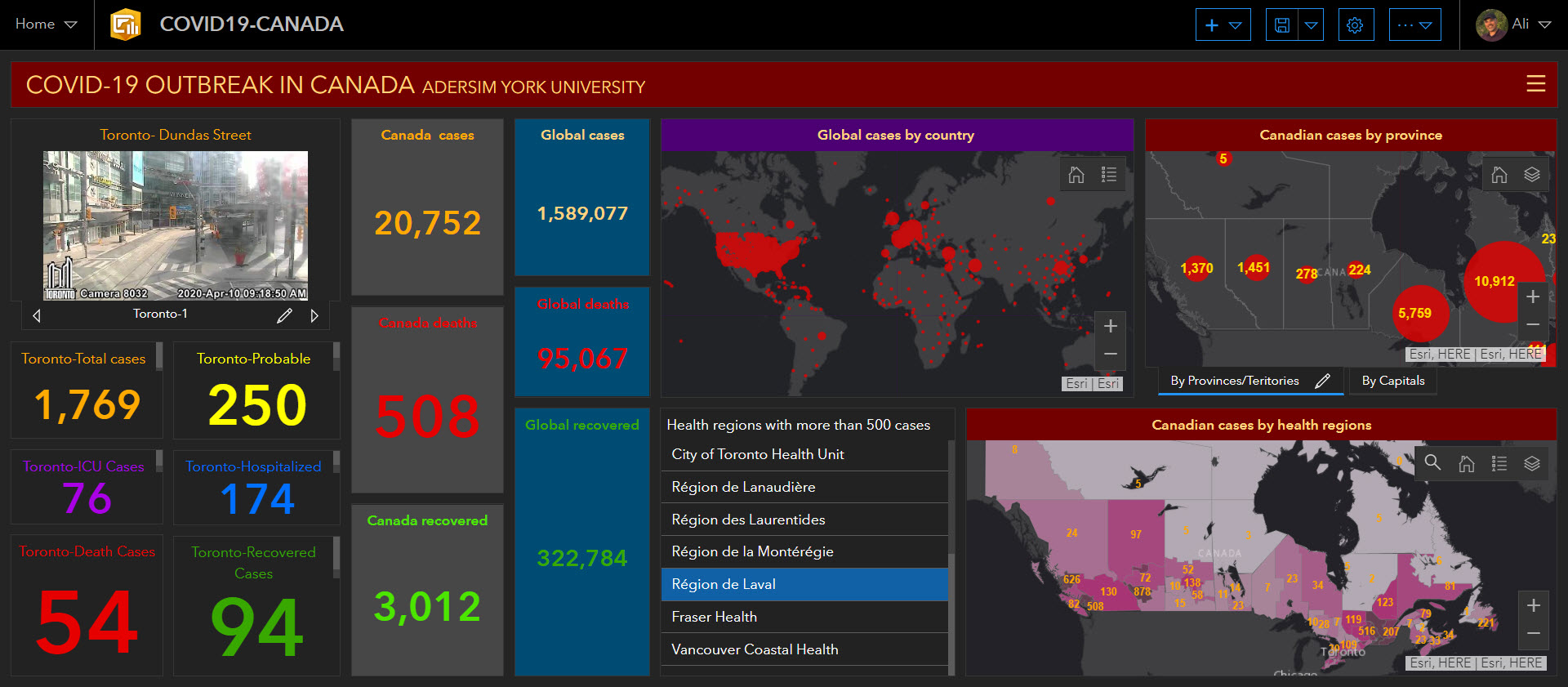 ---
Mapping Google Mobility Reports - World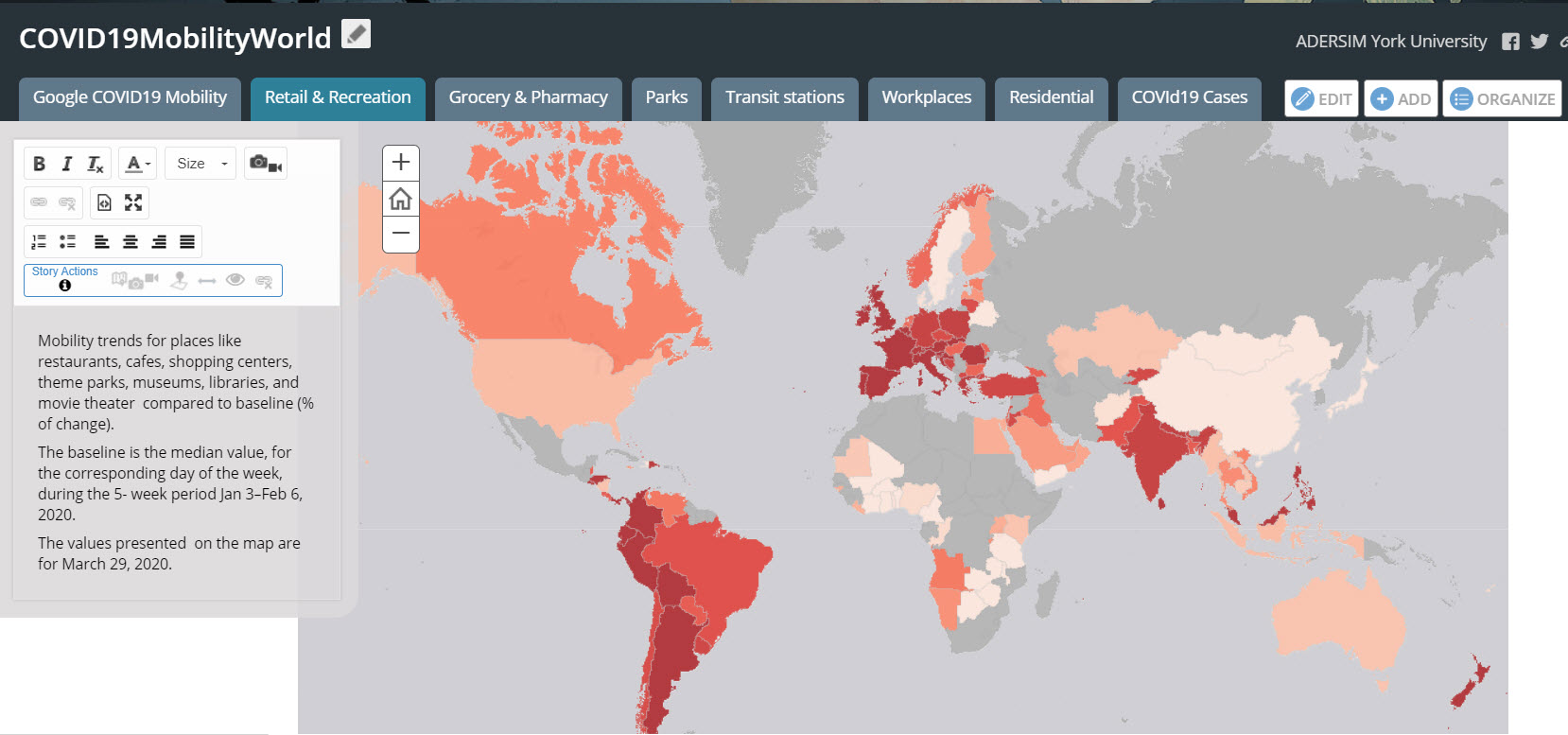 ---
Mapping Google Mobility Reports for Canada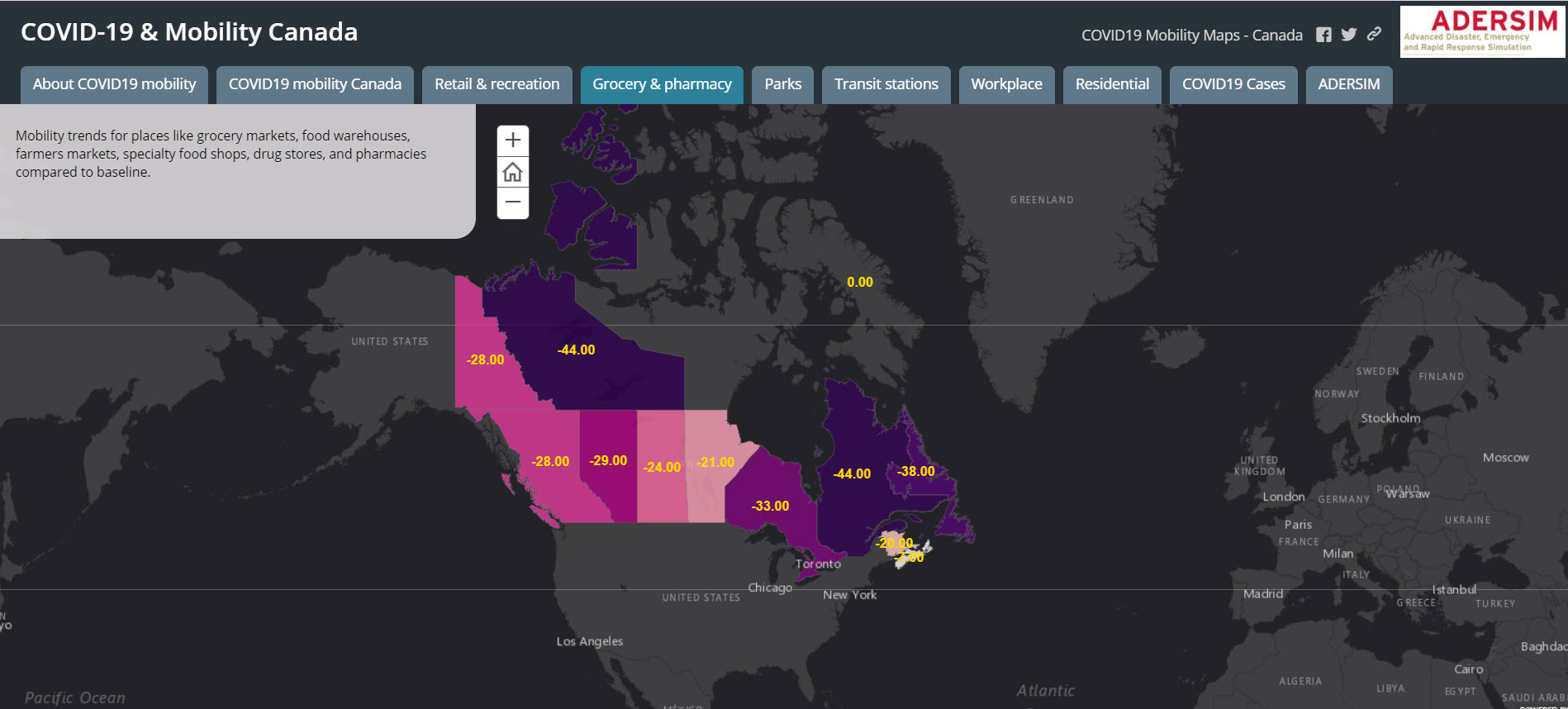 ---
Latest timelapse of the COVID-19 Global Pandemic (updated daily).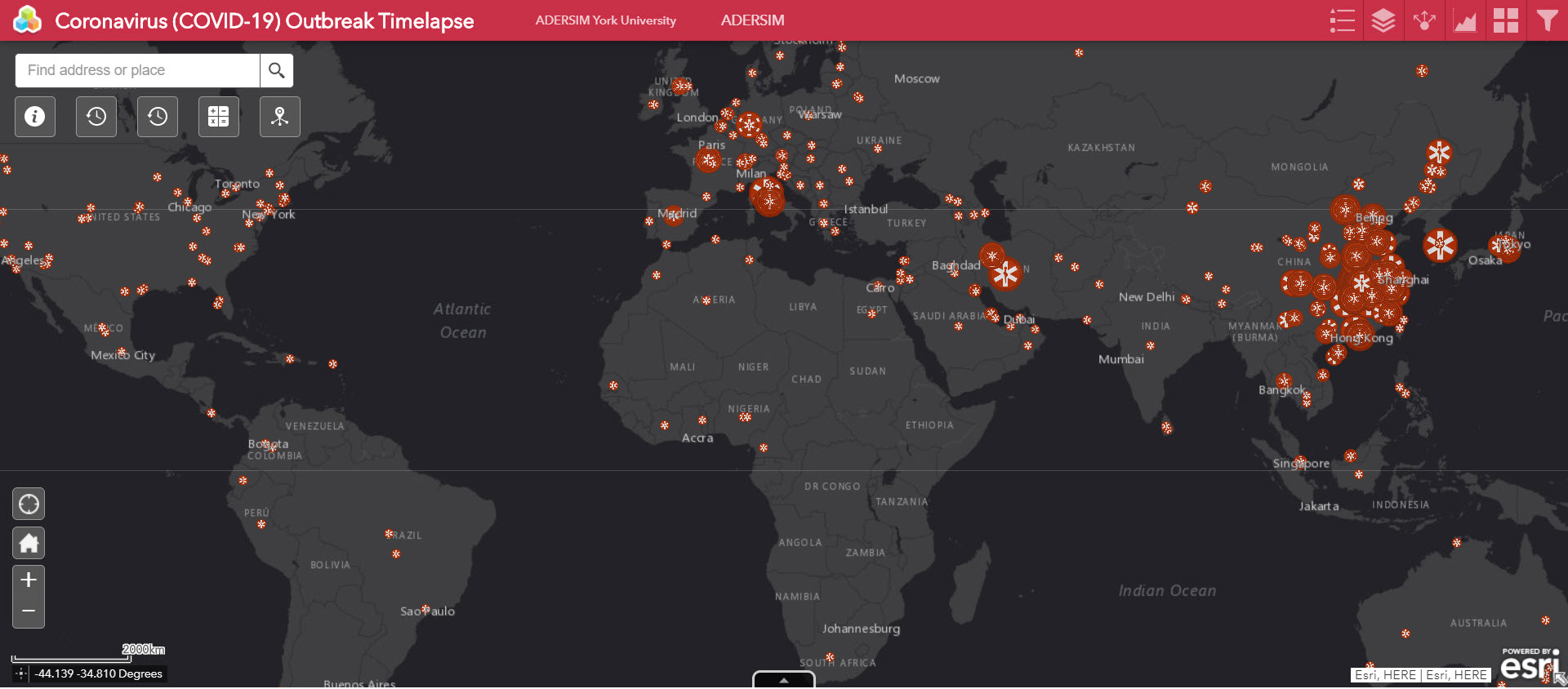 Clich here to open the App.
---
Flatting the Curve of CIVID-19 at Family Level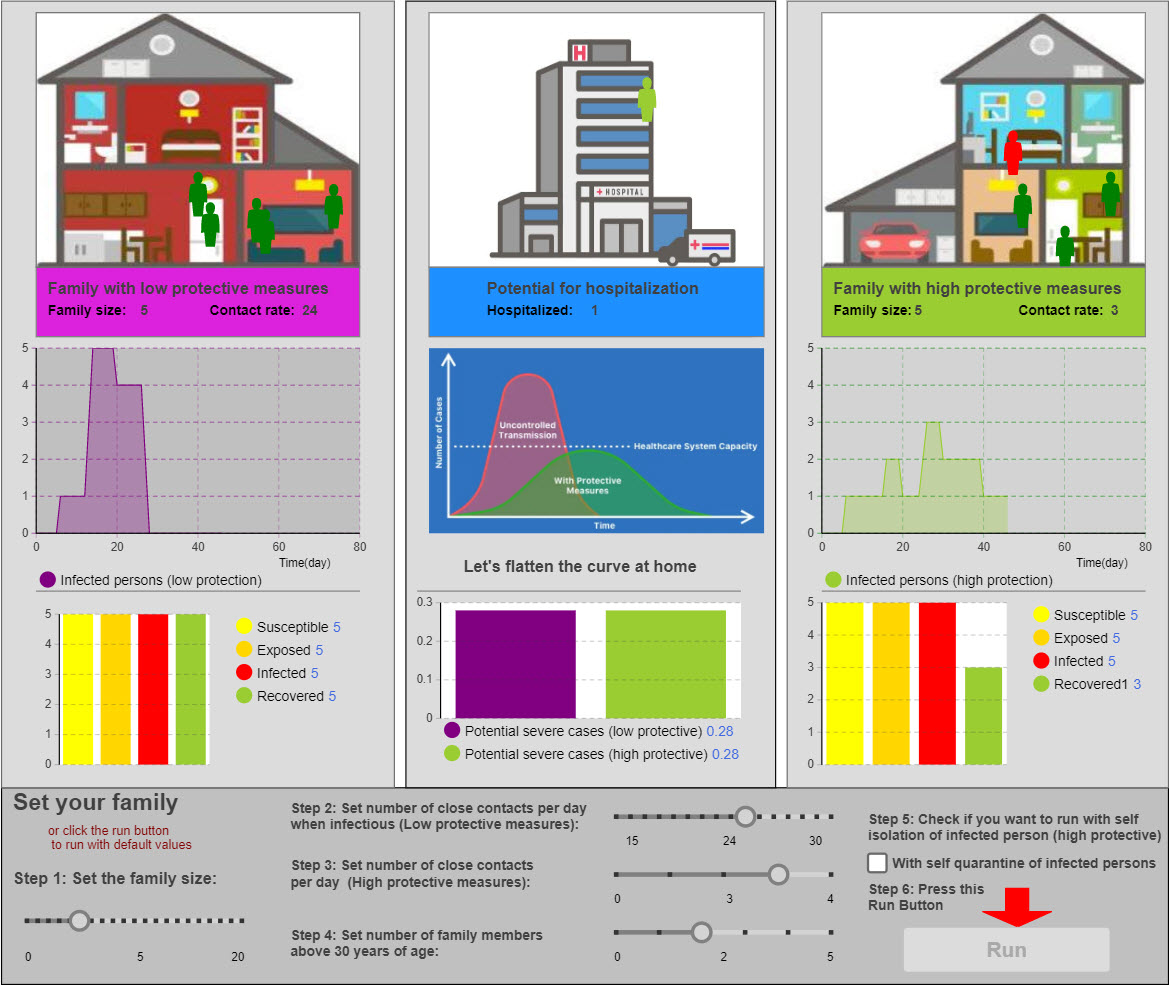 Click here to run the simulation.
---
Diamond Princess Cruise Ship COVID-19 Outbreak Simulation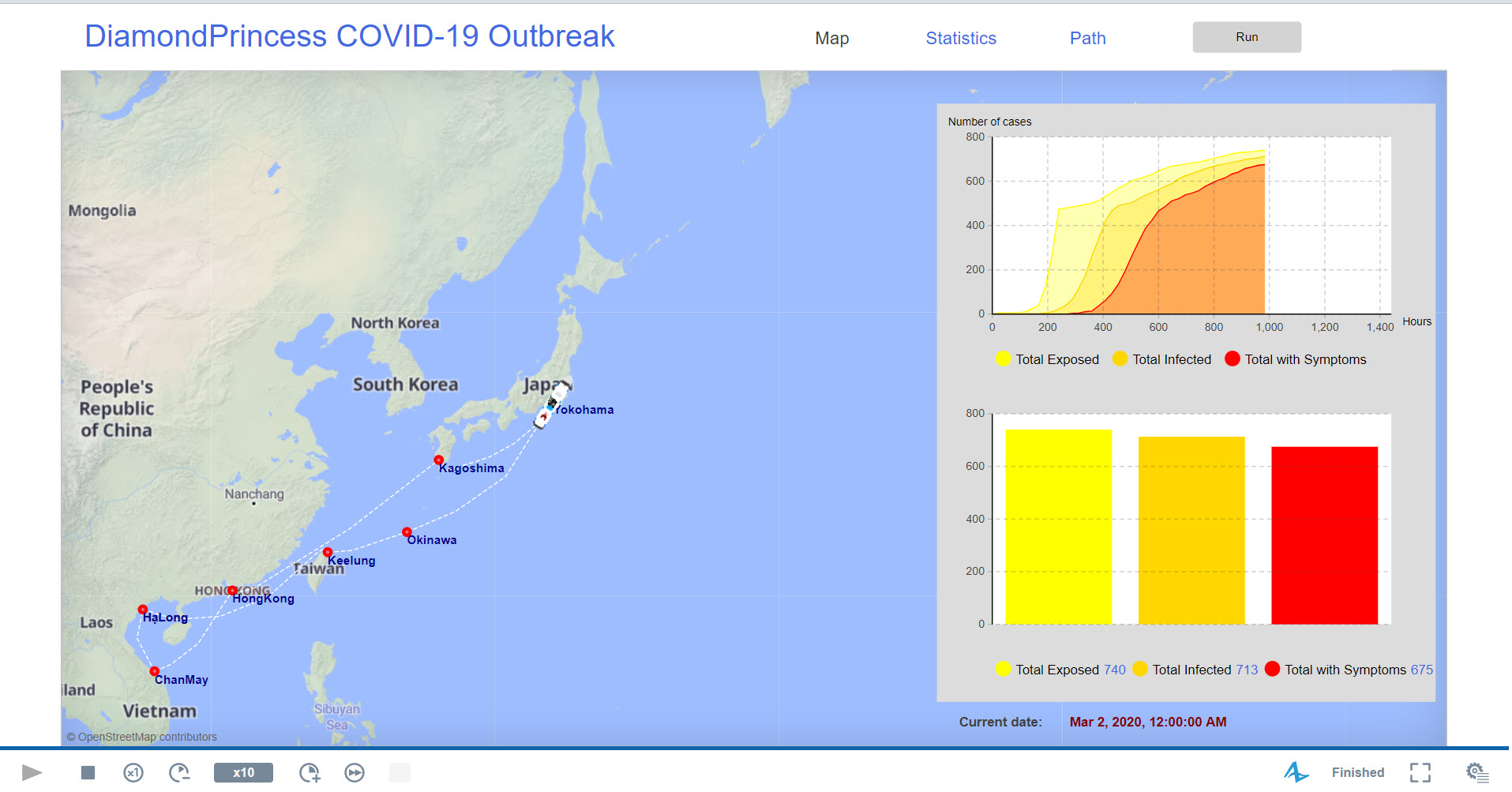 You can also run the simulation in its current parameter settings or using your own parameters here.
---
The goal of the Advanced Disaster, Emergency and Rapid Response Simulation (ADERSIM) is to evaluate and enhance disaster and emergency planning and rapid emergency response strategies by governmental, non-governmental and private sector organizations in Ontario, across Canada and around the world. ADERSIM conducts disaster research and training and provides supports to its governmental, non-governmental, and private sector partners through its state-of-the-art Emergency Operations Centre (EOC).
Facility:
This cutting-edge research and training centre, based at York University, includes a suite of programs created by an interdisciplinary team of 30 outstanding researchers from across Canada. ADERSIM's under construction EOC will be a multi-function infrastructure that mimics an advanced Emergency Operations Centre, with the capability to develop large scale disaster simulations.
ADERSIM EOC will be based in Schulich Building at York University
Progress and Partnerships:
ADERSIM projects address the urgent needs of and interests of the industry, government and non-governmental partners in disaster and emergency management research and training. ADERSIM prioritizes emergency management issues and topics that are of particular importance to Ontarians and Canadians with global impacts. ADERSIM partnerships provide access to key information and data that guide practical and applied research projects and technology development—all to tackle our partners' real world problems. Projects feature internships, exchange programs and other training opportunities for the benefit of all partners.