Agent-Based Modeling with AnyLogic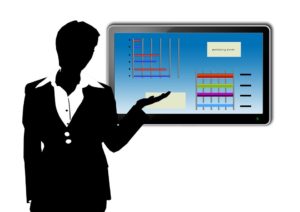 Are your interested in state-of-the-art simulation modeling techniques?
Are you interested to learn how different models can help us to find more efficient and and more effective solutions?
Do you care about your community and want to learn how simulation modelers are trying to respond to current community needs and research gaps?
Are you a simulation modeler and like to share your modeling experience with an audience of modeling experts?
Do you enjoy connecting to a community of agent-based modelers who apply simulations to different problem domains?
ADERSIM Agent-Based Modeling with AnyLogic Seminar Series is an opportunity for Agent-Based modelers who use AnyLogic simulation platform to get connected with each other, present their simulation and research, and share their development experience and best practices to other modelers in the same discipline.
Due to the prevalence of the COVID-19 pandemic, we have decided to start with the seminar series with the simulation models that include the pandemic's new normal into consideration, or that are specifically about the coping with the COVID-19 virus and its spread in communities.
Recording and Materials of
Previous Presentations
Get Connected to the Community
Subscribe to receive schedule reminders and updates.

Let us know if you have developed an COVID-19 Agent-Based model through AnyLogic, and you are interested in presenting in these series.
Click here or send an email to asgary@yorku.edu to submit another inquiry.