ADERSIM Infrastructure
This page provides you with the latest updates regarding ADERSIM infrastructure.
ADERSIM infrastructure will be built like a modern Emergency Operations Centre. After many meetings and assessments, the ADERSIM representatives and York University agreed to build the infrastructure at York's Schulich Building.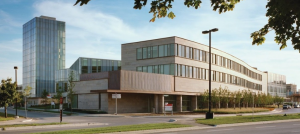 Schulich School of Business Building. Permanent Location of ADERSIM
On May 2018, a kickoff meeting was held to discuss the initial layout, budget and schedule.
Site visits were organized by the York University Campus Services and Business Operations (CSO) staff for ADERSIM lead researchers in early June 2018.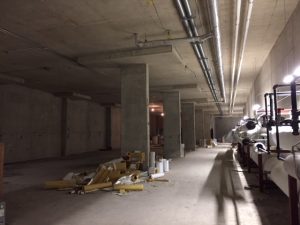 ADERSIM permanent site
As part of this process we have also visited a number of local and regional Emergency Operations Centre including the City of Vaughan, Hamilton, Province of Ontario's Emergency Operations Centres.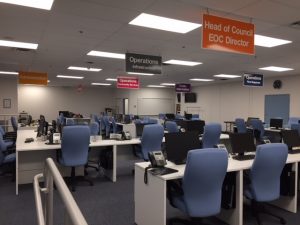 City of Vaughan's EOC
It is expected that after the first round of internal meetings during June and July 2018 between the CSBO staff and ADERSIM researchers' representatives, the key requirements of the facility are identified. The identified requirements will be presented to the selected company for implimentation. CSBO has already shortlisted four potential companies with expertise in EOC design. One will be selected from this list in consultation with the ADERSIM team.
According to the CSBO, the permanent ADERSIM facility should be ready for use by summer 2019.
Until the permanent facility is built, ADERSIM is using the third floor of the Kaneff Tower as its main research location.
This page will be updated frequently.